AIR QUICK COUPLERS
AIR QUICK COUPLERS can be divided into two categories: Flexible and Pneumatic. These couplers are available in different sizes and are used in different types of processes.
Sizes of hose couplers
Choosing the right air hose couplers is essential to the proper functioning of your air tools. The size of the hose couplers should be based on the size of the inlet thread and the internal diameter of the hose. The fitting should be able to provide a seal when disconnected. The fittings should be made of high quality materials to avoid leaks and damage.
Whether your air tools are hand held or industrial, there are a wide variety of fittings to choose from. The color coding of fittings can save you time and help you locate the fittings you need. However, not all manufacturers use this color coding system.
Air hose fittings can be separated into four basic types. These are the quick connect coupling, the Chicago coupling, the British Standard Pipe (BSP) fitting, and the quick release coupling.
The quick connect coupling is a type of coupler that allows the user to easily connect and disconnect fluid or air lines. It has an automatic shut-off valve and no separate ball valve to make the process faster. It is usually made of brass, carbon steel, or stainless steel.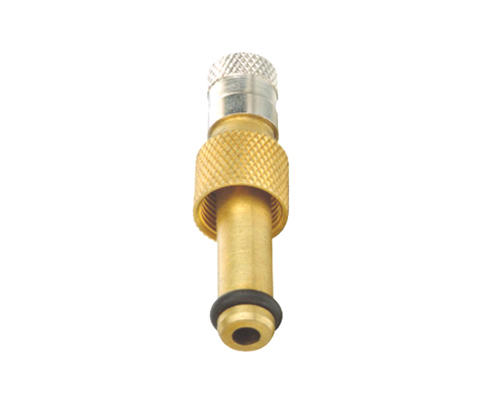 Pneumatic couplings
Whether you're looking for a quick coupler for your air tools or you need to connect a hose to an air line, you'll find that there are many different types and styles available. To help you find the right fittings, you'll want to consider the following factors:
The nipple is an important part of a quick connect coupling. It is used to seal the coupler, so if the nipple becomes damaged, the seal can be damaged. This could lead to a leak of compressed air. It is also important to use a good quality nipple.
Generally, the nipple of a quick connect coupling is made of steel or brass. Steel is the most durable material, but brass is better for use with water. It is also more cost-effective.
Another important part of a coupling is the hose tail. A hose tail is used to connect a coupler to a hose. It is important to choose a hose tail based on the coupler's type. This type is generally larger than the internal diameter of the hose. It is also advisable to use a short lead-in hose. This will extend the life of the coupler.
Flexible couplings
Several types of flexible couplings are available. They provide a flexible connection between shafts and drive machines. In addition to transmitting torque, these couplings also reduce the stress and force associated with shaft misalignment. They can be used in a wide variety of applications.
Flexible couplings are a great option for applications with high torque levels. These couplings are capable of adjusting to sudden shocks, system expansions, and temperature changes. In addition, they are highly reliable. They are also often lower priced than other couplings.
The type of flexible coupling chosen depends on the application. Some couplings offer high torsional stiffness and a wide range of angular misalignments. These couplings are often used in servo-driven mechanisms that require precise motion control and low inertia. They are also used in seismic separation assemblies.
In addition to the types of flexible couplings available, there are also safety couplings. These couplings are heavier and less convenient to use than other types of couplings. They also have vents so that the air can escape before disconnecting.